Bloke stages epic proposal outside Tesco by serenading his bride-to-be from a Ford Transit van and she can't stop crying
THERE'S nothing like climbing on top of your transit van and singing at the top of your lungs to prove your love – and this is exactly what one man did last week while proposing to his girlfriend.
Mike Ogden surprised his partner, Gaynor Marshall – who works at a Tesco superstore in Greater Manchester – by singing Sally Cinnamon by the Stone Roses from the roof of his van.
Mike, 48, pulled into the Tesco car park before climbing onto his van, much to the surprise of Gaynor who had been ushered outside by colleagues (who were in on the surprise).
Dressed in a tux with a karaoke speaker, Mike belted out the classic while Gaynor could be heard saying "he's off his head" as she stood gasping at the romantic gesture before having a dance herself.
Once Mike had finished the number, he climbed down from the van and asked Gaynor to be his wife.
"You are my world. You would make me the happiest man in the world if you'd be my wife forever. Will you marry me?" He asked.
Overwhelmed with emotion, Gaynor replied: "You know I will."
Mike had hatched the plan weeks before, explaining Sally Cinnamon is a special song for the couple.
"We spoke about if we get married, it would just be us two on a beach somewhere, no fuss," he said.
"So I thought if that's going to be the wedding, I'll have to make the proposal a big event. I thought, why don't I sing it from the top of my van?
"Then my friend who is a DJ offered to lend me a speaker."
Romantic Mike also printed a collage of pictures of the two together which he attached to the van.
"I was totally shocked, I had no idea he was going to propose," said Gaynor.
"A couple of girls in work knew what was going on and they stitched me up. They pulled me away from the desk and then said there was a problem outside I needed to sort out.
"I got out and saw Mike was standing there on top of his van and I was gobsmacked.
"The fact it was that song was extra special because that's our song, it means quite a lot to us.
"There was no chance I was going to say no, I've never been happier. He's been my rock and I'd be lost without him."
The couple are hoping to tie the knot on the Greek island of Kos, next year.
MARMITE NAMES
Oscar, Chloe, Lola and Felix top list of UK's most divisive baby names
ON A ROLL
Mrs Hinch fans use toilet rolls to make their curtains hang evenly
ALL WHITE
I wed in a £20 dress which I found stained on the shop floor – a wash sorted it
SICK LIE
My husband said I DIED from cancer to cheat…a friend even messaged my son about it
MYSTIC MEG
December 2: Belief in love will be restored by someone who has a generous heart
MISTAKEN IDENTITY
Mum sees 'ghost' sat with baby on camera – not realising it's herself
In other relationship news, we told you how a bride was rinsed for looking like a 'granny stripper' when she wore tiny lace shorts with a huge train to her wedding.
We also revealed a bloke proposes with a box of McDonald's chicken nuggets & engagement ring he spent just 20 minutes buying.
And we showed you one man was hailed 'The One' as he removes girlfriend's fake eyelashes and labels them 'left' and 'right' when she falls asleep.
WA heatwave threatens emergency level bushfire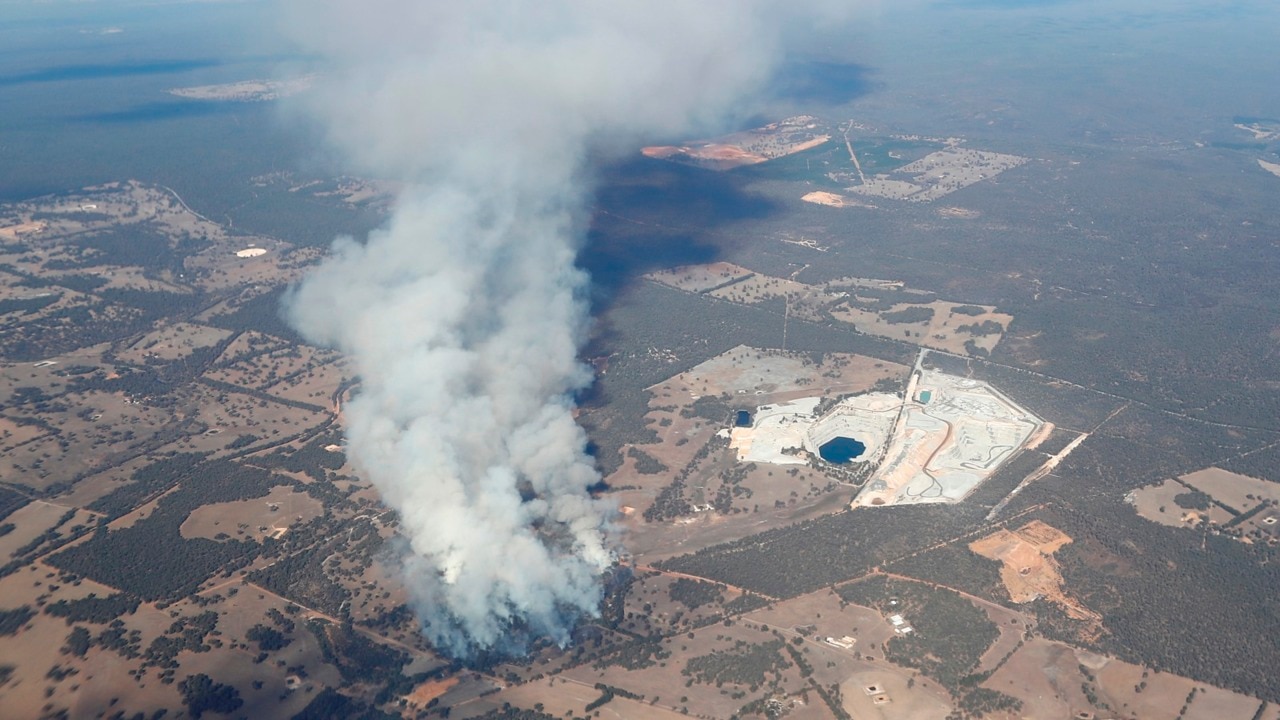 A bushfire burning north of Perth is entering its fourth day burning at an emergency level. Hundreds of firefighters are trying to gain the upper hand on the blaze which is threatening homes and lives. An emergency alert is in place for a 45 kilometre stretch of coast including the towns of Two Rocks, Guilderton and Seabird. The inferno has ripped through 12,000 hectares, destroying one home and several structures, as a heatwave grips the state. Image: Getty
Presidents Cup live: Final day's play at Royal Melbourne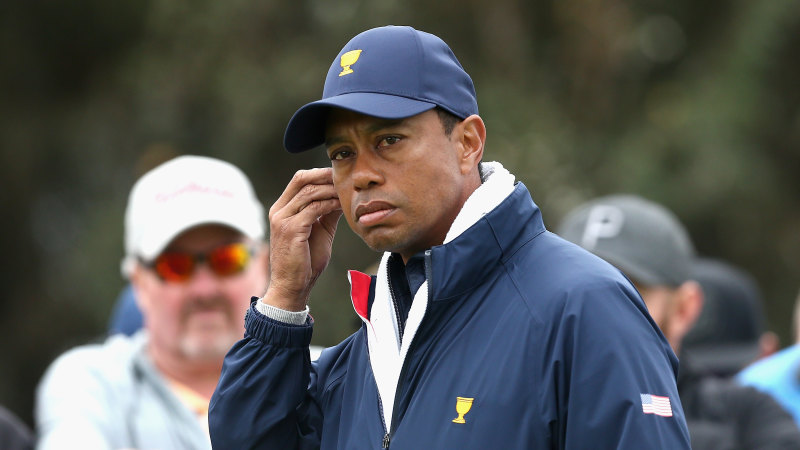 Late on Saturday morning with a scoreboard being dominated by black and gold – which is not uncommon in Melbourne – there's one United States pairing who don't need any help, writes Adam Pengilly.
Tiger Woods is hanging with them. The earpiece is in, the message he's projecting is muffled. Read more here.
The Ryder Cup had the Miracle at Medinah, but how about the Presidents Cup's own Miracle in Melbourne, writes Adam Pengilly.
It wasn't quite the mass-scale final-day heroics which helped Europe snatch victory over the United States in 2012, but this was an unlikely comeback as you will see an individual match. Read more here.
Patrick Reed's caddy has been banned from the final day of the Presidents Cup over a heated altercation with a fan.
Tiger Woods will tee off first at Royal Melbourne this morning, up against the in-form Abraham Ancer.
Match 19: Abraham Ancer v Tiger Woods
Match 20: Hideki Matsuyama v Tony Finau
Match 21: C.T. Pan v Patrick Reed
Match 22: Haotong Li v Dustin Johnson
Match 23: Adam Hadwin v Bryson DeChambeau
Match 24: Sungjae Im v Gary Woodland
Match 25: Joaquin Niemann v Patrick Cantlay
Match 26: Adam Scott v Xander Schauffele
Match 27: Byeong Hun An v Webb Simpson
Match 28: Cameron Smith v Justin Thomas
Match 29: Louis Oosthuizen v Matt Kuchar
Match 30: Marc Leishman v Rickie Fowler
Good morning and welcome to the final day's play at Royal Melbourne.
There will be 12 match points up for grabs, with the Internationals taking a 10-8 lead into day four. They'll need to win at least five-and-a-half matches today to win the Presidents Cup.
Play is expected to start just after 10am.
Printed photos making a comeback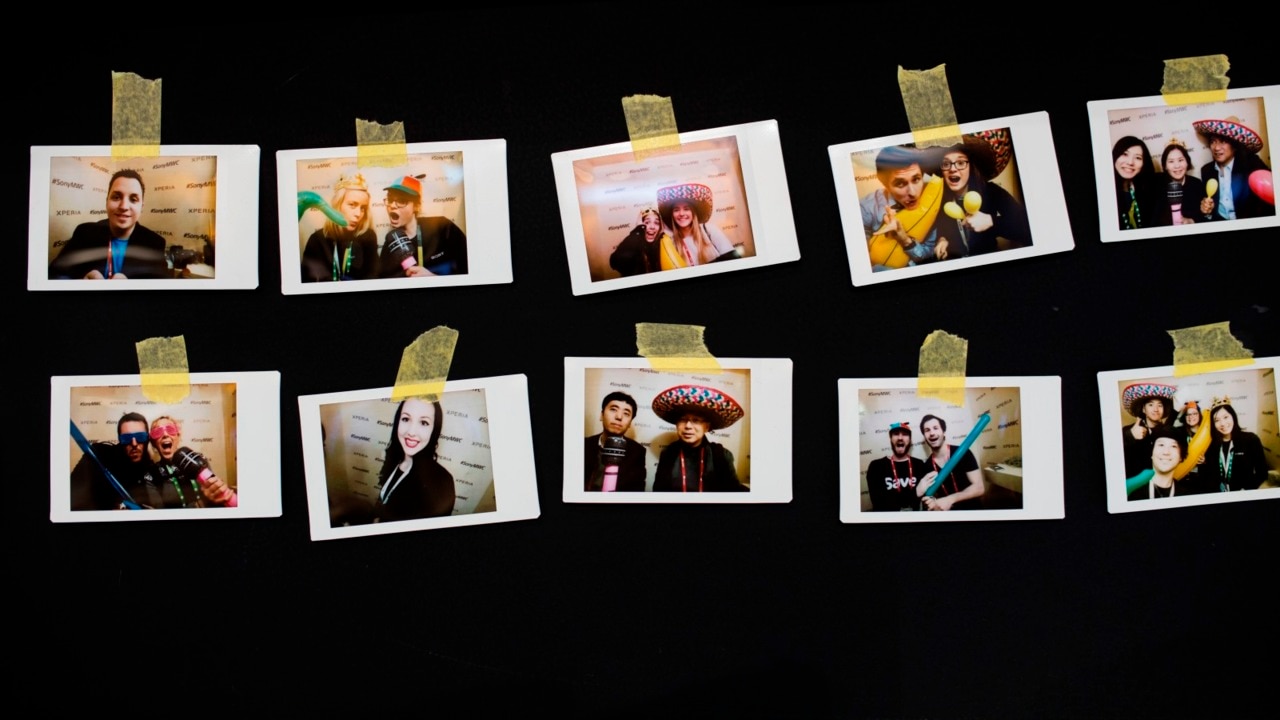 Printed photos continue to make a strong comeback, led by a younger generation seeking a physical connection to their memories. Sky News tech expert Djuro Sen chats Polaroid-like prints and printing on-the-go, for some last-minute Christmas gift ideas. Image: Getty